Options for an Eco Friendly Funeral in East Sussex
Would you like to have a more eco friendly funeral? How can you make a funeral greener?
Today, we are all aware of the precious environment we live in. That's one reason why many people are choosing an eco-friendly funeral. Some choose a 'green' funeral to help the environment, or because they are concerned about the carbon footprint they will be leaving. Others simply want a more sustainable funeral, and at Towners we feel passionately about environmentally friendly or green funerals.
As founding members of the Association of Green Funeral Directors, based in East Sussex, eco-friendly funeral services are very much welcomed. We are happy to accommodate any eco-friendly funeral requests from our clients and pledge to abide by the Association's Code of Practice.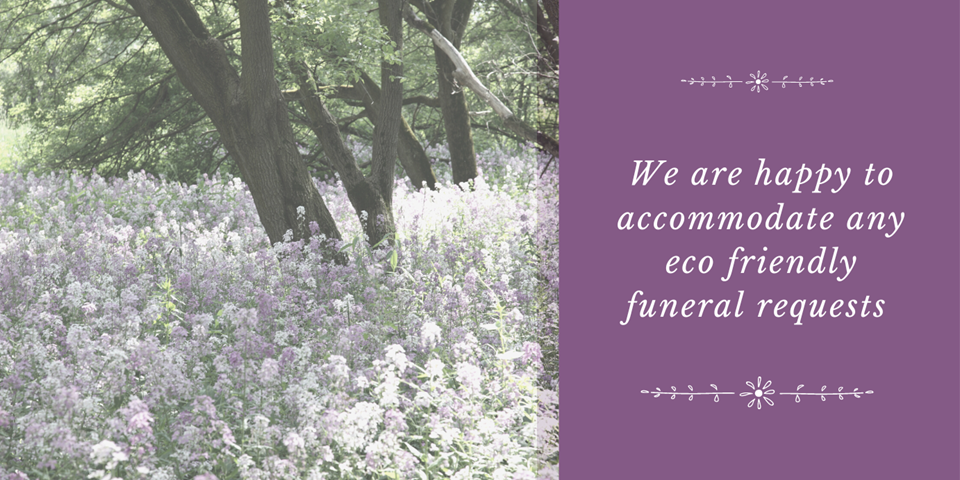 What is an eco friendly funeral?
Eco friendly or green funeral alternatives have a lesser impact on the environment and natural burial and green funerals are becoming a more popular choice. When making funeral arrangements there are several sustainable and eco friendly funeral options in the East Sussex area.
There is a natural burial section for eco friendly funerals in Hastings Cemetery. This offers a final resting place for those who would like to be buried among trees and wildflowers. Many families believe this burial option allows their loved one to return to nature and be at one with the natural cycles of life.
How can a funeral be eco friendly?
Whether you choose the most eco friendly funeral or would like to include some options to make a funeral greener, there are many eco friendly funeral ideas.
• Choosing an eco friendly funeral casket or coffin is a simple but effective way to help the environment and only bio-degradable coffins are allowed in natural burials sites. This includes bamboo or cardboard made of at least 70% recycled paper and wood pulp sourced from reputable, sustainable forests. Woven coffins using materials such as wicker, banana leaf and water hyacinth are also available.
• Eco friendly funeral flowers are available, with many environmentally friendly options, to avoid the use of non-recyclable materials that create funeral waste.
• Embalming may not be carried out for green funerals, or you can now also opt for chemical free embalming fluids.
• Having fewer vehicles involved makes a more eco friendly funeral service, cutting down on fuel and emissions.
• Memorials and headstones are usually not allowed in woodland burial sites. Often wildflowers can be planted or family and friends may wish to plant a memorial tree, which gives back to environment.
• If you choose a cremation, the ashes can be interred in a biodegradable container. While some crematoriums may offer reduced prices to cremate environmentally friendly coffins as they use less energy and produce fewer emissions than wooden coffins.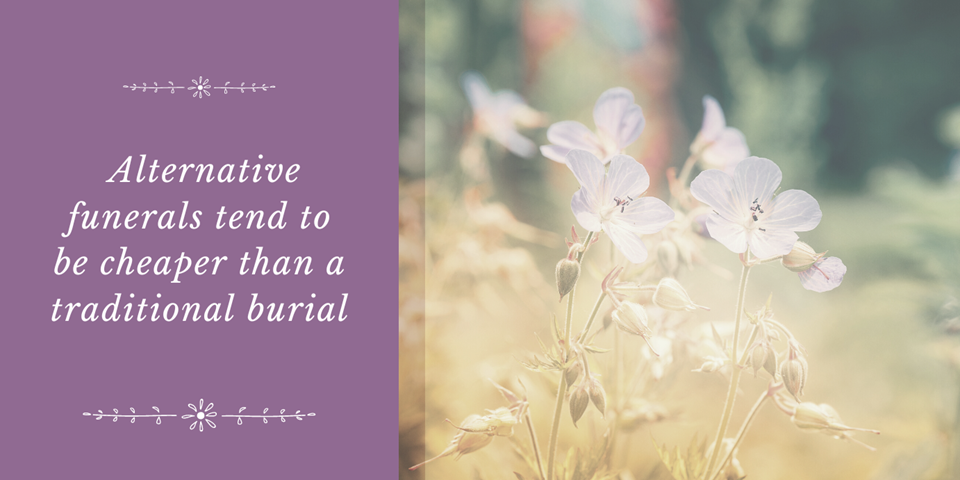 Are eco friendly funerals more affordable?
Eco friendly funeral costs and alternative funerals tend to be cheaper than a traditional burial. The price of an eco friendly casket starts at just £187 for a plain cardboard coffin.
If you choose a woodland burial, you are not obliged to purchase the burial rights to the plot (normally £453) as the rights ascribed to the graves can be held by the Cemetery Authorities. In fact, alternative funerals are priced from £2,988 including disbursements.
Eco friendly funerals benefit both the bereaved family and the world around us. We are happy to advise on all aspects of choosing a green funeral in the East Sussex area.
If you would like to discuss any eco friendly requests or just want to find out more information, please contact us by calling 01424 436 386 or email info@towners.co.uk and one of our friendly and experienced team will be on hand to help.