Natural Burials
If burial is preferred, there is the option in this part of East Sussex of laying a loved-one to rest in the Natural Burial Area at Hastings Borough Cemetery. This is specially set aside for environmentally-friendly or 'green' funerals. This part of the Cemetery is designed to be a natural woodland area which will not be laid out in a formal manner with graves marked by headstones.
The following is a quote from Hastings Borough Council's booklet entitled 'Natural Burial in Hastings Cemetery - A Return To Nature':-
"Hastings Borough Council shares the concern of many people at the loss of trees and the variety of threats to wildlife and also appreciates that burial facilities can be designed to offer many benefits to both whilst offering a greater choice for bereaved.
The Natural Burial Section of Hastings Cemetery offers a resting place for those who would like to be buried with native trees and shrubs and among birds and wild flowers. In other words a 'return to nature'.
The Natural Burial graves are located at the North East end of the Cemetery on The Ridge, Hastings, with grave spaces available to provide a natural form of burial for many years hence. The burial ground is bordered on 2 sides by established trees and sets of graves are located around a group of native shrubs surrounding a deciduous tree giving a permanent semi woodland ambiance to this natural area.
The graves have been accurately recorded on plans, each grave being numbered to enable location in the subsequent natural undergrowth. All graves can be excavated to a double depth and arrangements exist for the reservation of an adjoining plot for those who wish to be buried beside other family members.
In order to ensure that the Natural Burial area remains as natural as possible in every respect, only bio-degradable coffins will be permitted. These can include cardboard coffins subject to their being capable of conveying the body decently to the graveside and being lowered into the grave.
After each funeral sufficient time must be permitted to allow soil settlement. After that time grass together with wildflower seeds will be sown at a reasonable time of year."
Woodland Burials
Woodland burials tend to be cheaper than a traditional burial, for two reasons: firstly, the coffin is very simple and, secondly, you are not obliged to purchase the burial rights to the plot (normally £569) as the rights ascribed to the graves can be held by the Cemetery Authorities.
We are happy to advise on all aspects of choosing a green funeral with a natural burial.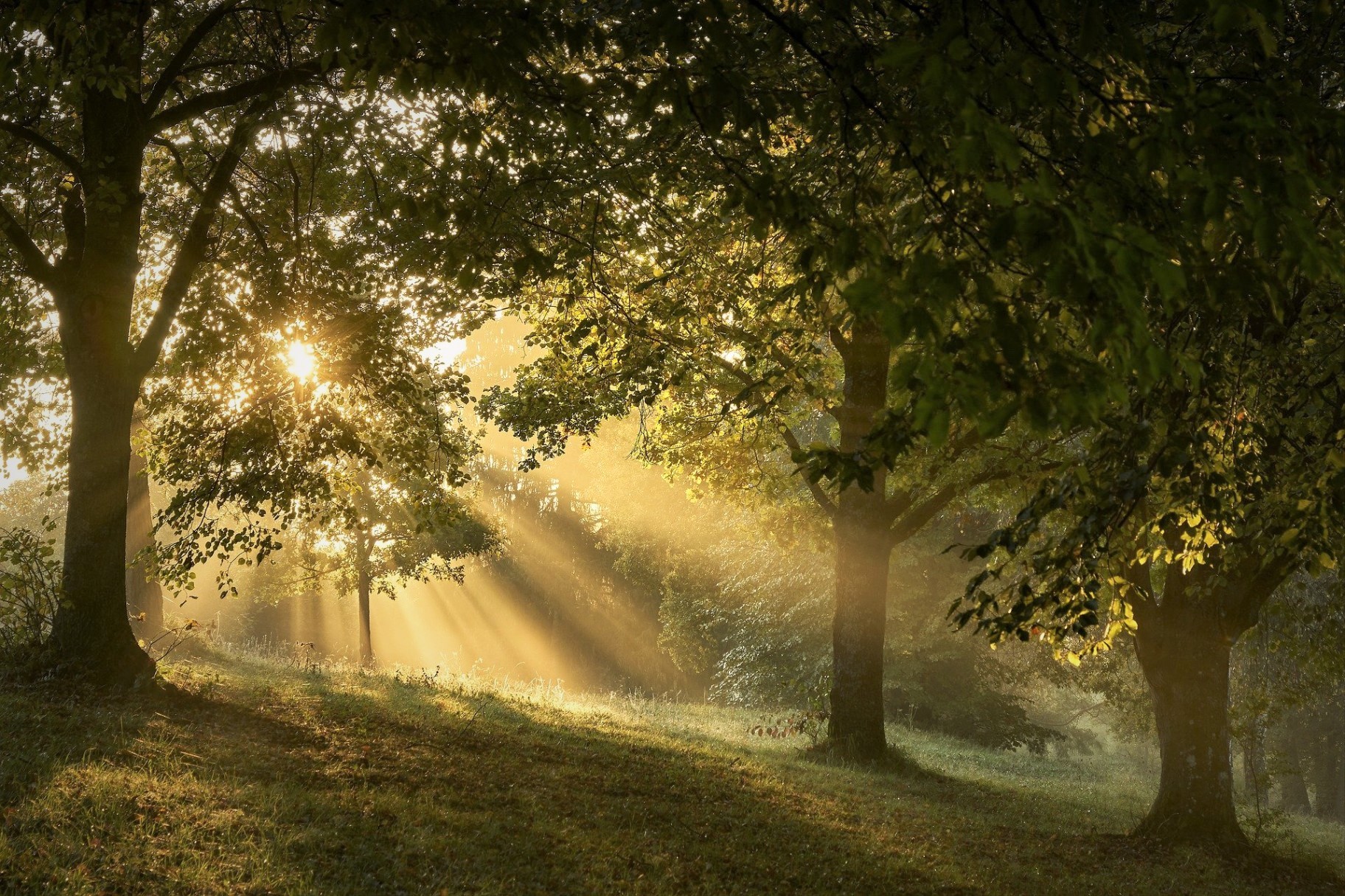 Green Funeral Directors, East Sussex
Our commitment to the environment goes further: in our range of traditional coffins we will no longer offer solid mahogany or mahogany veneer coffins. We have sought, and received, assurances from our suppliers that the hardwood used in our oak veneer and solid oak coffins comes from a properly managed forestry source. As founder members of the Association of Green Funeral Directors we pledge to abide by the Association's Code of Practice which states:
The Association expects its members to always aim for the highest level of service possible, both personal and practical. This includes providing clear pricing information, empowering each bereaved family to arrange a funeral which meets their individual needs, and allowing them to have as much involvement as they want.
Members also make the following pledges:-
On Embalming: Not to carry out embalming as a routine procedure, but instead to give an accurate and clear explanation of the procedure to the bereaved and only carry out the procedure at the direct request of the bereaved or as a regulatory requirement. Not to refer to the procedure as 'hygienic treatment', which has the effect of persuading families that embalming is at least desirable, if not essential. Members should refer to the leaflet on embalming produced by the AGFD.
On Literature and Other Information provided to the general public: To ensure that they have literature available, and information on their website (if they have one) that gives eco-friendly options for funerals at least equal prominence to traditional choices.
On Coffins: That a range of environmentally-friendly coffins is made available to all customers. That all staff who have routine contact with the public understand what characteristics make a particular coffin environmentally friendly, e.g. made from recycled materials, constructed from FSC sources of timber, made from renewable sources, locally sourced, nested during transport (like Russian dolls) and/or has biodegradable fittings.
On Natural Burial: That all staff who have routine contact with the public have a good knowledge of at least the two closest natural burial grounds and are able to advise (prospective) customers about the regulations in force at those sites concerning: types of coffin accepted, tree planting policy, maintenance regime and long-term vision, prices, extent of grave marking/memorialisation allowed, whether ashes can be interred or scattered at the sites and whether the sites are members of the ANBG (Association of Natural Burial Grounds) and hence comply with their standards.
On Flowers: That all staff who have routine contact with the public have a good knowledge of environmentally-friendly options, especially those that avoid the use of non-recyclable materials and create funeral waste. These options should be given at least equal prominence to other flower options.
If you would like to discuss your requirements or find out more information please get in touch by calling 01424 436 386 or emailing us at info@towners.co.uk or fill in our contact form in the footer below. One of our friendly and experienced team will be on hand to help.