St Leonards-on-Sea Churchyard and Cemetery Regulations
When it comes to erecting monumental masonry or grave monuments, nearly all cemeteries and churchyards have some form of regulation governing the type of memorial stones allowed. Most also charge a fee for permission to place a memorial, which is in addition to the purchase of the plot.
Generally, cemeteries allow a much greater variety of gravestones, sizes and headstone designs than churchyards. Our local stonemasons and memorial masons' team will be happy to advise you on the regulations for your chosen St Leonards-on-Sea cemetery or churchyard.
All Church of England churchyards have strict regulations which dictate the size of memorial gravestones, the types of gravestones and headstone design allowed, the wording, and even the colour of the lettering.
Headstones for Graves
A lawn memorial is an upright headstone, with or without a base and is a suitable gravestone design for churchyards and cemeteries. Memorial stones for graves come in different materials, such as marble, limestone, slate, sandstone and granite headstones and various shaped tops for you to choose from.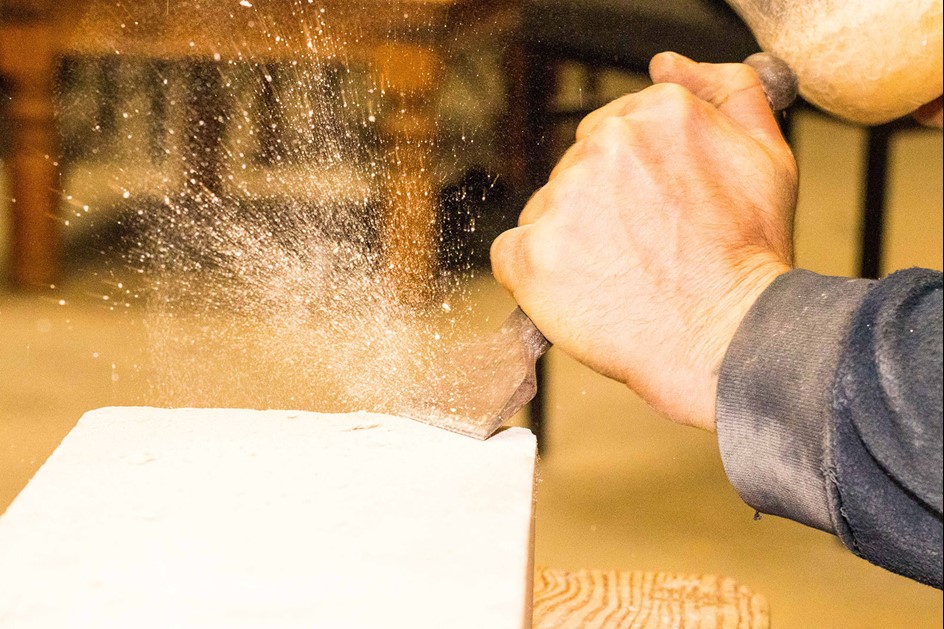 Kerbed Headstones
Memorials incorporating kerbed headstones are now usually permitted only in the traditional sections of certain cemeteries. The area within the kerbs can be filled with earth for planting, or a concrete bed may be laid and topped with chippings of stone or coloured glass.
Cremation Headstones
Our St Leonard-on-Sea stonemasons have a range of smaller headstones and cremation memorial stone designs, suitable for cremation memorial areas. Local regulations may be quite specific about what is allowed to be used in cremation memorials. There are many possibilities for smaller memorials from a heart shaped headstone to a simple desk vase tablet or we can produce a custom headstone.
Gravestone Engraving & Lettering
When designing a headstone, there are carvings and etchings you can incorporate to make the funeral headstone or memorial stone personal to your loved one. This can reflect their religion, work, hobby or interests.
For the lettering on a gravestone or memorial stone, we offer a full service of hand-cut and machine-cut lettering. If you are looking for advice on finding the right wording for your loved one, please see our Guide to Choosing a Memorial Inscription.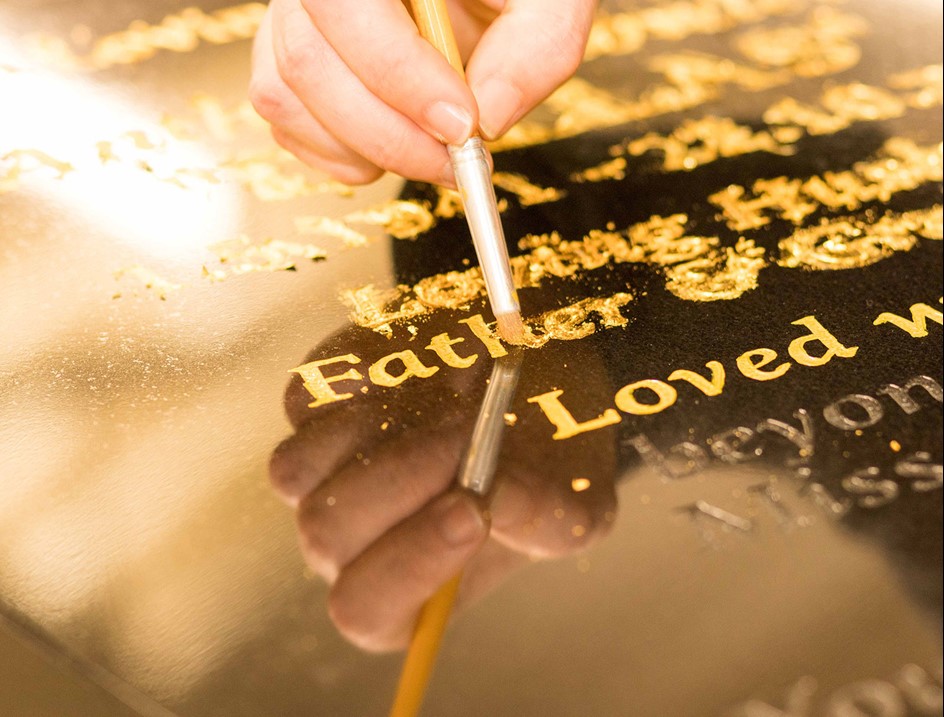 Gravestone Prices
Small memorial headstone prices start from £565, with a standard headstone and base from £1,000. Headstone costs in St Leonards-on-Sea are based upon an all-polished black granite memorial stone, other types of stone will alter the price.
It is important to allow for lettering costs and any cemetery or churchyard fees payable.
Our stonemasons will be happy to give a firm gravestone cost quotation when you are satisfied that the memorial design is right for your loved one.
Gravestones for Pets
Our St Leonards-on-Sea memorial stonemasons can also create small plaques for pets graves to remember a beloved animal companion. Our pet memorials are cut from the same memorial-quality stone we use in churchyards and cemeteries.
The pet headstone designs can be personalised with inscriptions and ceramic photo plaques. Our pet grave headstones and memorial gravestones are highly durable, easy to care for, and can be placed indoors or outside to remember a much-loved family member.
If you have any questions about our St Leonards-on-Sea stonemasonry service then please call on 01424 436 386, email at info@towners.co.uk or get in touch with us here. Our local stonemasons will be happy to book an appointment to discuss your loved one's gravestone and any requirements you have for a bespoke headstone.