Navigating The Day of a Funeral
In previous blogs, we have touched on what it's best to do when somebody dies and the process of planning a funeral. In this blog, we aim to share some of the best ways we have found over the years to ensure that the day of a funeral service is free of as much added stress as possible. Thinking about the important but not significant things before the day is the best way to ensure you can concentrate fully on celebrating the life of your loved one when the time comes. 
Communication with your Funeral Director
This is the most important on our list. A funeral to most is a rarity in our lives, and something we do not have all that much experience organising; a Funeral Director, on the other hand, typically has years of experience organising dozens or even hundreds of funerals. They have seen services go without a hitch, but also those where unforeseen circumstances make everything a bit more hectic. This makes them a calm source of advice you can always go to on a day when emotions are running high.
We believe that proper organisation gives those in attendance the space to remember their loved one. Whatever the order of proceedings or style of the service, a Funeral Director's job is to ensure everything is in place, calculate timings, and oversee the service. This means they will be present to answer any questions you may have about the ceremony itself, but at Towners we believe a Director's role goes beyond just organisation. We take pride in our Director's occupying a more sensitive and compassionate role alongside their usual duties - providing emotional support in difficult times. Essentially, we think it's important that all in attendance know they are supported in whatever they should need on the day to make it as meaningful and honouring of the deceased as possible.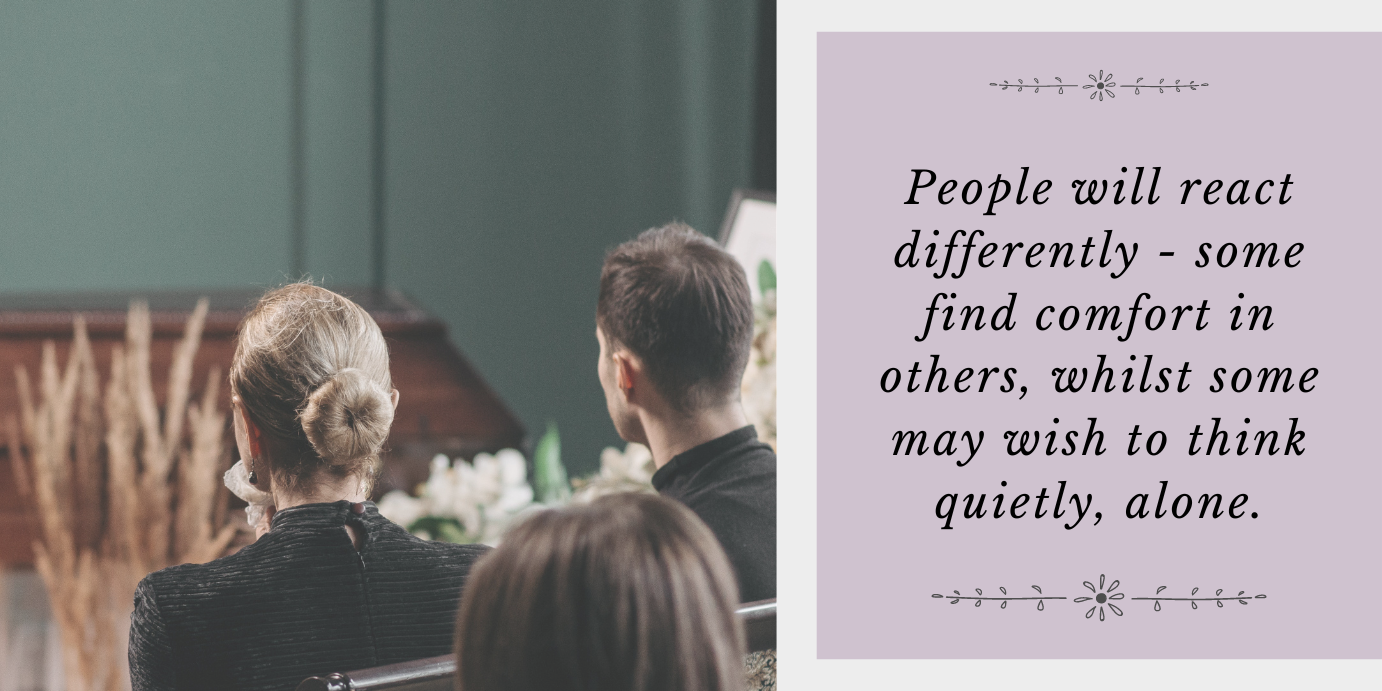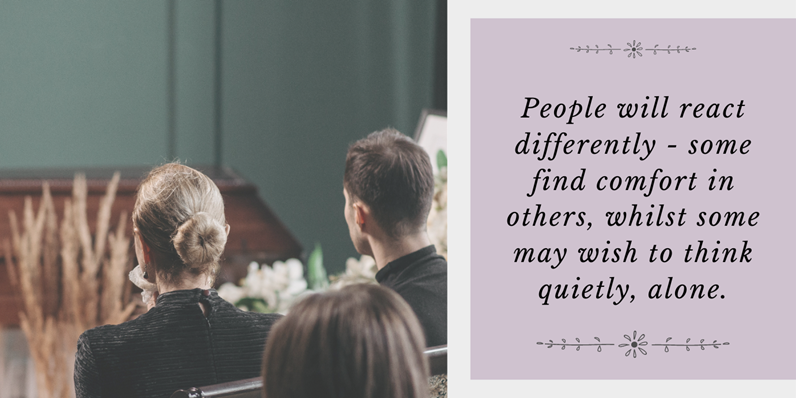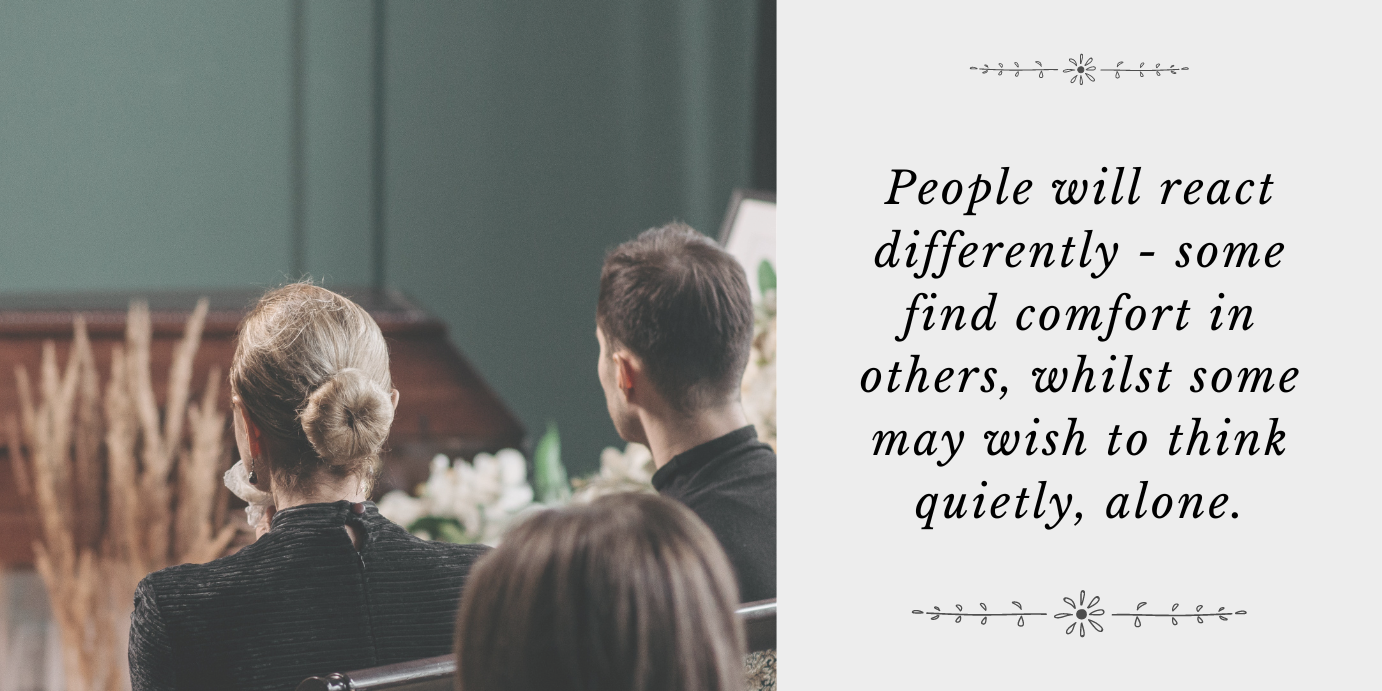 Reception area and refreshments
If applicable to the type of service you are holding, organising a reception area after the service is a tradition many people opt to include. This is because it provides a space for support, remembrance, and reflection on the service and the life you have all gathered to celebrate. Refreshments of some kind are a good idea to include - before the service people may have been nervous, and during may have been through a lot of emotions. It's important people can hydrate and steady themselves. 
Flow and timing
Much like any public event where there are different stages and times when people may be speaking, it is important to preempt how long these things will take. As we said before, your Funeral Director is on hand at all times before and during the service to plan and calculate the timings of everything on the day, but when loved ones may be speaking it is important that everyone is aware of a general plan of proceedings. Emotion plays a role in this. After all, someone may have an idea of what it is they want to say about their loved one beforehand, but when the time comes they might remember something, or be inspired to share something they had not thought to at first. This, adding moments of reflection, and the possibility of unforeseen circumstances makes it vital to leave comfortable room in between proceedings so that people do not feel rushed on an important day. Factors such as childcare also make it ideal to inform people as much as possible of timings to reduce stress on the day. 
Emergency plan
Depending on where and what time of year the service is taking place, it is wise to plan ahead in case of bad weather. Then again, if you are reading this you likely live in the UK, so even if it's blazing sun in the middle of a heatwave, it is still important to have a contingency in place. Some important things to remember for colder weather are things like umbrellas and warm clothes, or for hotter weather water, lighter outfits or even suncream if the service is outside. Whatever the service, having the ability to be indoors at short notice is advisable; even if it is an outdoor service, something like a gazebo could be used as shelter from the rain or shade from the hot sun. It's important to be extra mindful of weather conditions when people will be in heightened states of emotion where they may well be thinking about more than the basics.
Quiet spaces and support
Churchyards often have quieter areas, and crematoriums are often beside gardens containing secluded areas for reflection, but whatever type of service you choose it is important to have something similar. Some people simply don't feel as comfortable being openly emotional around others in the raw way grief can bring out. Others may feel a tangible sense of closeness to the person they have lost after their funeral and may want to be alone to say their goodbyes internally, alone with their thoughts and memories. It's best to accommodate all ways of dealing with loss, so trying to make sure people are not left out is also important. 
Each funeral is going to be different, but they all share the same meaning and emotion that must be taken into consideration when planning a service. If you consider the things we have covered -- and it is perfectly fine to rely on your Funeral Director to organise them - you and all those in attendance will be given the proper space to remember and celebrate the life that was so important to you.