Our stonemasons can fashion a fitting memorial for your beloved animal companion. Our pet memorial plaques are cut from the same memorial-quality stone we use in churchyards and cemeteries. They can be personalised with inscriptions and ceramic photo plaques. Our pet memorials are highly durable, easy to care for, and can be placed indoors or outside to provide a tribute befitting a much-loved family member.
Starting prices for the following representative examples of our pet memorials are ex-VAT. They are correct as of July 2020. For the full breakdown of the costs of lettering please see the appropriate section further up on this page.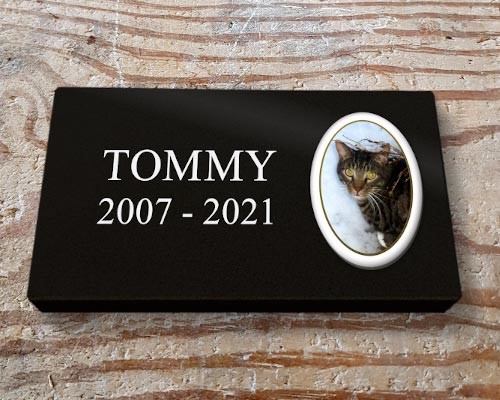 Black granite pet memorial plaque, measuring 0.75" x 5" x 7", with ceramic photo plaque: £430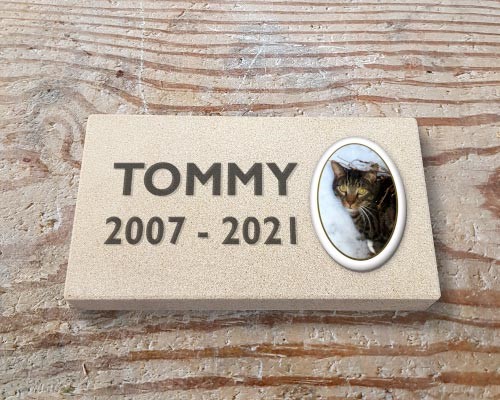 Yorkstone pet memorial plaque measuring 1"x 5"x 7", with ceramic photo plaque: £440
Please feel free to get in touch for a quotation to meet your specific requirements.