Bexhill-on-Sea Churchyard and Cemetery Regulations
There are a number of regulations that govern the types of headstones permitted across most cemeteries and churchyards in Bexhill-on-Sea. There are also several costs to consider such as permission to position a gravestone, on top of the cost to purchase the plot site.
On the whole, cemeteries are more flexible with the types of headstone designs, size variations and gravestone styles that they allow. Churchyards typically have stricter regulations, but we would be very happy to give you advice around this for your selection of cemeteries or graveyards in St Leonards-on-Sea.
Church of England churchyards will have precise guidelines that restrict the size of memorial headstones, the variety of gravestones permitted, the choice of words and also the colour of lettering used.
Headstones for Graves
There are several material options for a memorial stone design such as granite, slate, sandstone, limestone and marble. There are also a variety of shapes to use for the top of the headstone. You can decide to plot your upright headstone of choice with or without a base for a lawn memorial.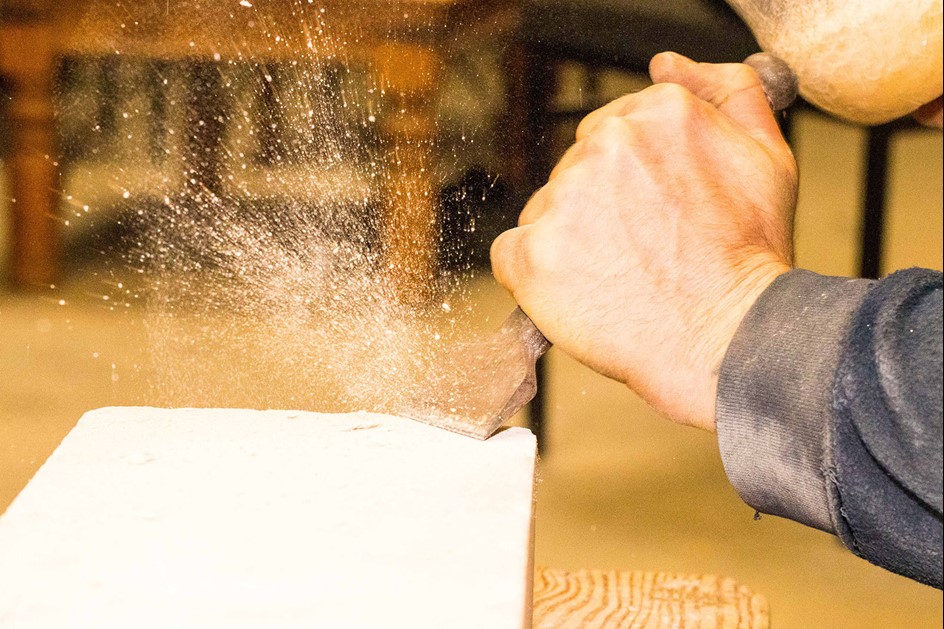 Kerbed Headstones
If you would like to arrange for a kerbed headstone, they are commonly permitted only in the traditional areas of particular cemeteries. Your chosen kerb headstone can be used to arrange plants in a bed of soil or can be filled with colourful glass or stone fragments.
Cremation Headstones
Our experienced team of stonemasons in Bexhill-on-Sea can design a selection of small scale cremation memorials or headstones, crafted with stone and appropriate for cremation memorial sections. The local regulations can be rather restrictive when it comes to designing cremation memorials, which will need to be taken into consideration for your headstone plans. There is however a vast range of options for small scale memorials, including simple desk vases, heart-shaped headstones or bespoke creations.
Gravestone Engraving & Lettering
Consider the option of personalising your funeral headstone or memorial stone for a loved one by using meaningful engravings and letterings. These carvings and etchings can be applied to evoke a unique expression of your family member's personality, memories, or passions.
We offer a scope of services for hand-cut and machine cut gravestone lettering for memorials. We have put together our Guide to Choosing a Memorial Inscription with suggestions on discovering the perfect phrasing for your friend or relative.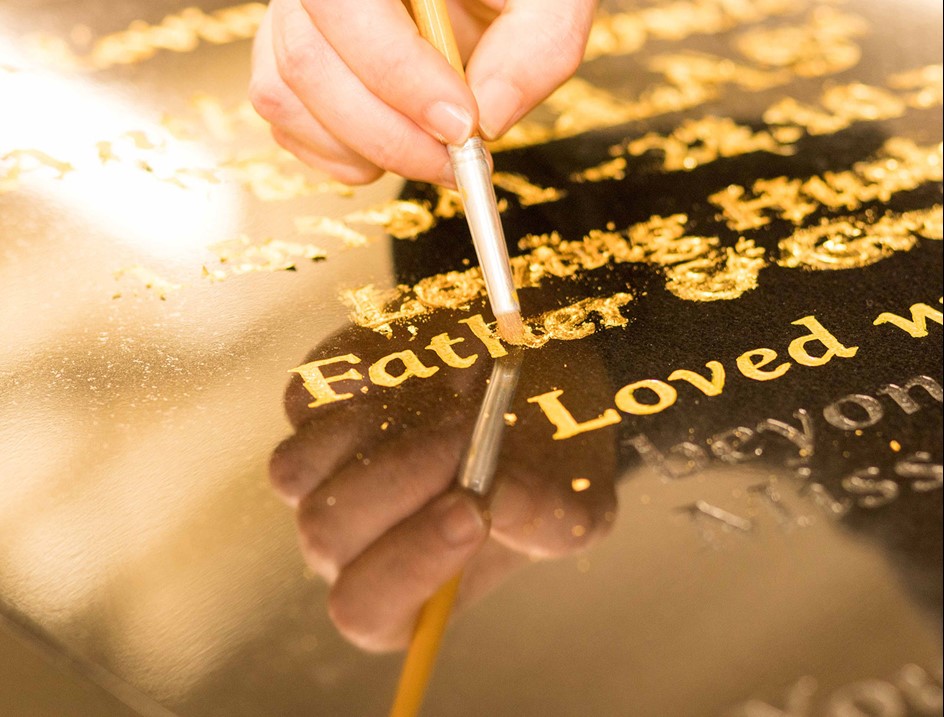 Gravestone Prices
The starting prices for gravestones made from all-polished black granite are from £565 for small memorial headstones and £1000 for a standard headstone and base. The price will be amended for the use of different stone types for headstones in Bexhill-on-Sea.
Please take into consideration the price of cemetery and churchyard fees and allow for the cost of lettering and engraving for your headstone plans. Once you have decided the requirements for your memorial design, our stonemason team can give you a fixed quote.
Gravestones for Pets
Our team of memorial stonemasons in Bexhill-on-Sea are very happy to carve any small plaques for the grave of a beloved pet. These pet memorials are designed using our high-quality stone reserved for all other churchyard and cemetery memorials.
Design your pet headstone using a personalised inscription or ceramic photo plaque. Our pet memorial gravestones and headstones are very long-lasting and require little upkeep. They are wet or dry hardy so can be placed either indoors or outside to remember your much-adored family pet.
Please feel welcome to contact us to discuss our stonemasonry service in Bexhill-on-Sea. Get in touch here or contact our highly-skilled team on 01424 436 386 or at info@towners.co.uk. Our friendly stonemasons can answer any of your questions or concerns around planning the perfect gravestone or headstone for your loved one.